Join the Co-Op
Co-Op members can access free wifi, workspaces, technology rentals, printing services, classes, room reservations and more. Memberships are FREE, have no long-term commitment, and are open to anyone. Like a library card, membership allows you to enter the center and sign up for free Co-Op programs and classes.
What's the Catch?
South Salt Lake offers Co-Op space and programs as a community benefit because we believe that when people grow and prosper, so does our city. We are also funded and supported by numerous donors and partners who know our community. We support their work so they can help you achieve your goals. In addition, memberships allow us to track how people use The Co-Op so we can adjust our programs and funding to meet the community's needs. In return, we ask that your visit to the Co-Op be purposeful and productive, that you sign in each time and that you follow the Code of Conduct.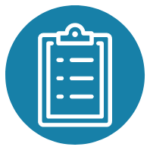 Co-Op Membership
To become a Co-Op member, please click the photo below. Doing so, will take you to our member portal where you can sign up for sports programs, art classes, and more. You will receive an email confirming your membership once you have enrolled.