Our Address
Columbus Community Center
2530 S 500 E
South Salt Lake, UT 84115
Google Map
Hours of Operation
Monday-Saturday
8:00 AM – 8:00 PM*
*Please call before you visit The Co-Op to confirm the days hours of operation.
Our hours match the hours of the Columbus Center, however, hours may vary as we ramp up staffing and add programs. You are free to use the Tech Lounge and Community Lounge as workspace anytime The Co Op is open. Free public wifi is available in the atrium just outside The Co Op when the building is open.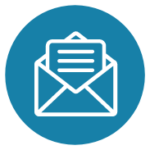 Email Us
To submit a question or comment or to connect with a member of our team, please fill out the form below.
Connect With Us
When you walk into The Co Op, you will be greeted by a friendly staff member or volunteer who can help you find what you need. You can also call 801-464-6757 or email us with questions and to get set up.
Follow the activities of South Salt Lake and Promise South Salt Lake on Facebook and Instagram, too!